Patient Participation Group
The Aims of the Patient Participation Group
To offer opinions in a constructive manner and to put forward ideas on behalf of other patients.
To improve the provision of health care.
To improve communication between surgery, patients and the wider community about matters concerning the surgery and health in general.
To provide assistance in development of new services.
To encourage a spirit of self help and support amongst patients to improve their health and social care.
PPG Suggested walks around Holt and Farndon
Are you looking for some walks around Farndon? Are there parts of Farndon & Holt that you may want to get to know better, particularly for new residents.
Look no further!
Your PPG have put together some walks that all start from Farndon Village Surgery!
A Circular Walk around the Village of Tattenhall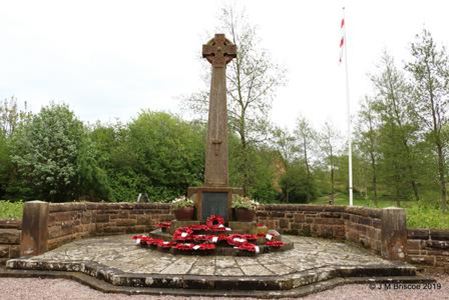 This heritage trail has been created to commemorate the Centenary Anniversary of the Armistice, 11 November 2018.
The trail starts at the War Memorial, on the High Street.
This leaflet provides a lasting legacy which raises awareness and curiosity about local heritage and, in particular, the role of Tattenhall in The Great War, 1914-1918.
This historical trail has been produced by Tattenhall Local History. To find out more about the local history of Tattenhall visit www.tattenhallhistory.co.uk
A Circular Walk around the Mill Brook Wildlife Corridor
This circular route takes you along the important Mill Brook Wildlife Corridor as it passes through Tattenhall. Learn about local wildlife, what can be seen and what is being done to encourage nature into the heart of the local community.
This walk has been produced by Tattenhall
Wildlife Group. To find out more about Tattenhall Wildlife Group visit www.tattenhallwildlifegroup.org.uk