Patient Participation Group
The Aims of the Patient Participation Group
To offer opinions in a constructive manner and to put forward ideas on behalf of other patients.
To improve the provision of health care.
To improve communication between surgery, patients and the wider community about matters concerning the surgery and health in general.
To provide assistance in development of new services.
To encourage a spirit of self help and support amongst patients to improve their health and social care.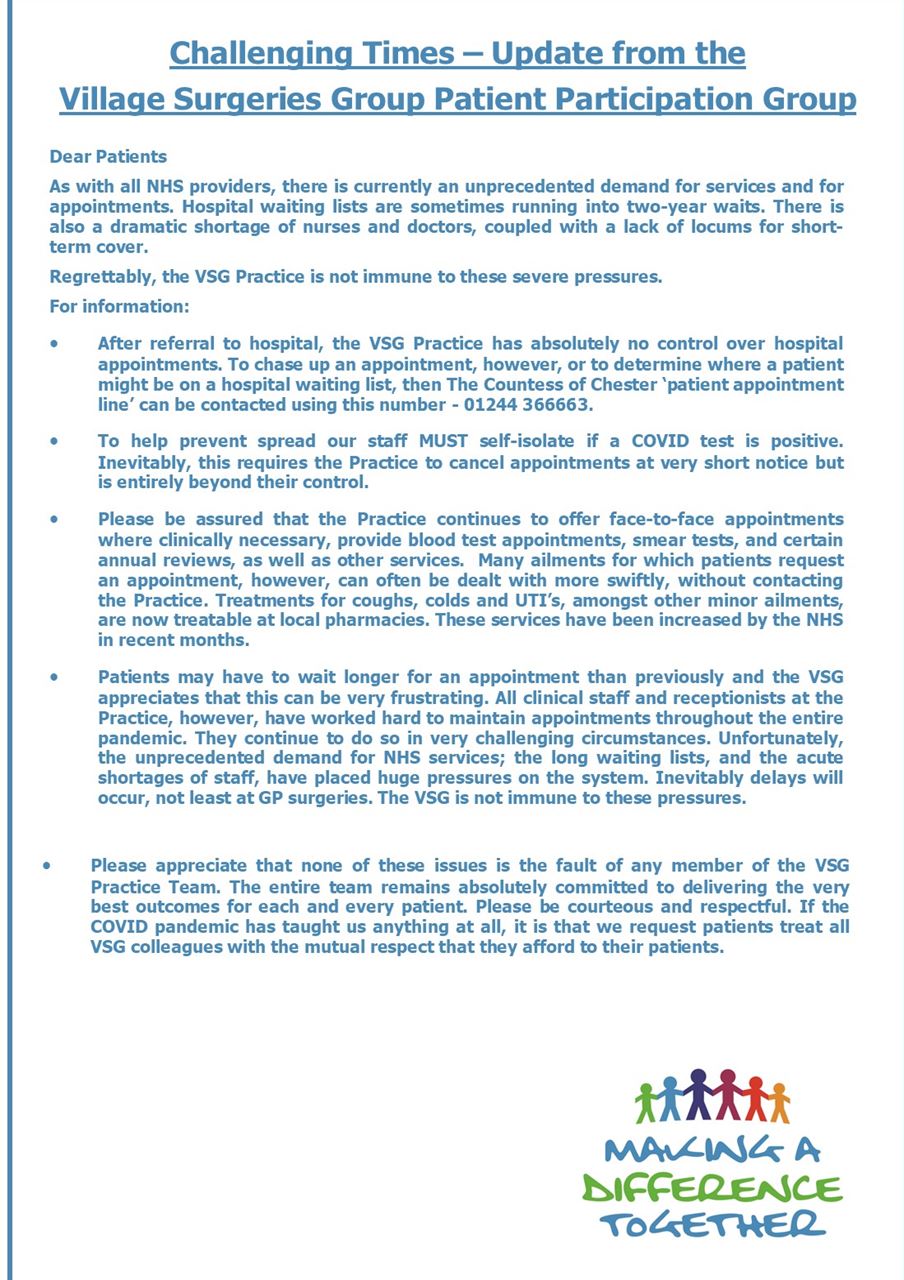 PPG Meetings
If you would like to joing our PPG meetings
Please email vsg.ppg@nhs.net for more information about how to get involved!
We look forward to hearing from you
Upcoming meeting dates:
10 May 2022
14 June 2022
12 July 2022
13 September 2022
11 October 2022 (AGM and followed by Monthly Meeting)
PPG Suggested walks around Holt and Farndon
Are you looking for some walks around Farndon? Are there parts of Farndon & Holt that you may want to get to know better, particularly for new residents.
Look no further!
Your PPG have put together some walks that all start from Farndon Village Surgery!
A Circular Walk around the Village of Tattenhall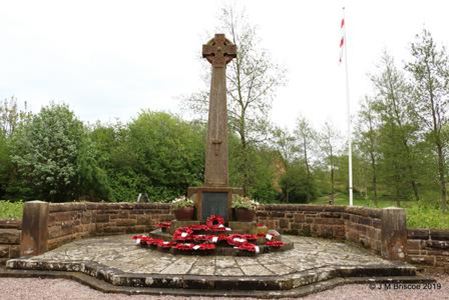 This heritage trail has been created to commemorate the Centenary Anniversary of the Armistice, 11 November 2018.
The trail starts at the War Memorial, on the High Street.
This leaflet provides a lasting legacy which raises awareness and curiosity about local heritage and, in particular, the role of Tattenhall in The Great War, 1914-1918.
This historical trail has been produced by Tattenhall Local History. To find out more about the local history of Tattenhall visit www.tattenhallhistory.co.uk
A Circular Walk around the Mill Brook Wildlife Corridor
This circular route takes you along the important Mill Brook Wildlife Corridor as it passes through Tattenhall. Learn about local wildlife, what can be seen and what is being done to encourage nature into the heart of the local community.
This walk has been produced by Tattenhall
Wildlife Group.

Summary of results of Survey done during COVID-19 pandemic
Last year, our IT Manager Nikki, undertook a survey for her final year dissertation.
The aim of the research was to collect feedback from Patients on the change of service that was offered by The Village Surgeries Group during the pandemic, what services Patients are currently making use of and the present and future preference of interaction with the Surgery.
The results of the survey can be found on the link below.
Please note there is no patient identifiable information in this presentation.