Welcome to The Village Surgeries Group
With patients' needs at the heart of everything we do, our website has been designed to make it easy for you to gain instant access to the information you need.
As well as specific practice details such as opening hours and how to register, you'll find a wealth of useful pages covering a wide range of health issues along with links to other relevant medical organisations.
Opening Times
Tattenhall Village Surgery
| | |
| --- | --- |
| Monday | 8:00 am - 6.30 pm |
| Tuesday | 8:00 am - 6.30 pm |
| Wednesday | 8:00 am - 6.30 pm |
| Thursday | 8:00 am - 6.30 pm |
| Friday | 8:00 am - 6:30 pm |
| Weekend | CLOSED |
Farndon Village Surgery
| | |
| --- | --- |
| Monday | 8:30 am - 5.30 pm |
| Tuesday | 8:30 am - 5.30 pm |
| Wednesday | 8:30 am - 5.30 pm |
| Thursday | 8:30 am - 5.30 pm |
| Friday | 8.30 am - 1.00 pm |
| Weekend | CLOSED |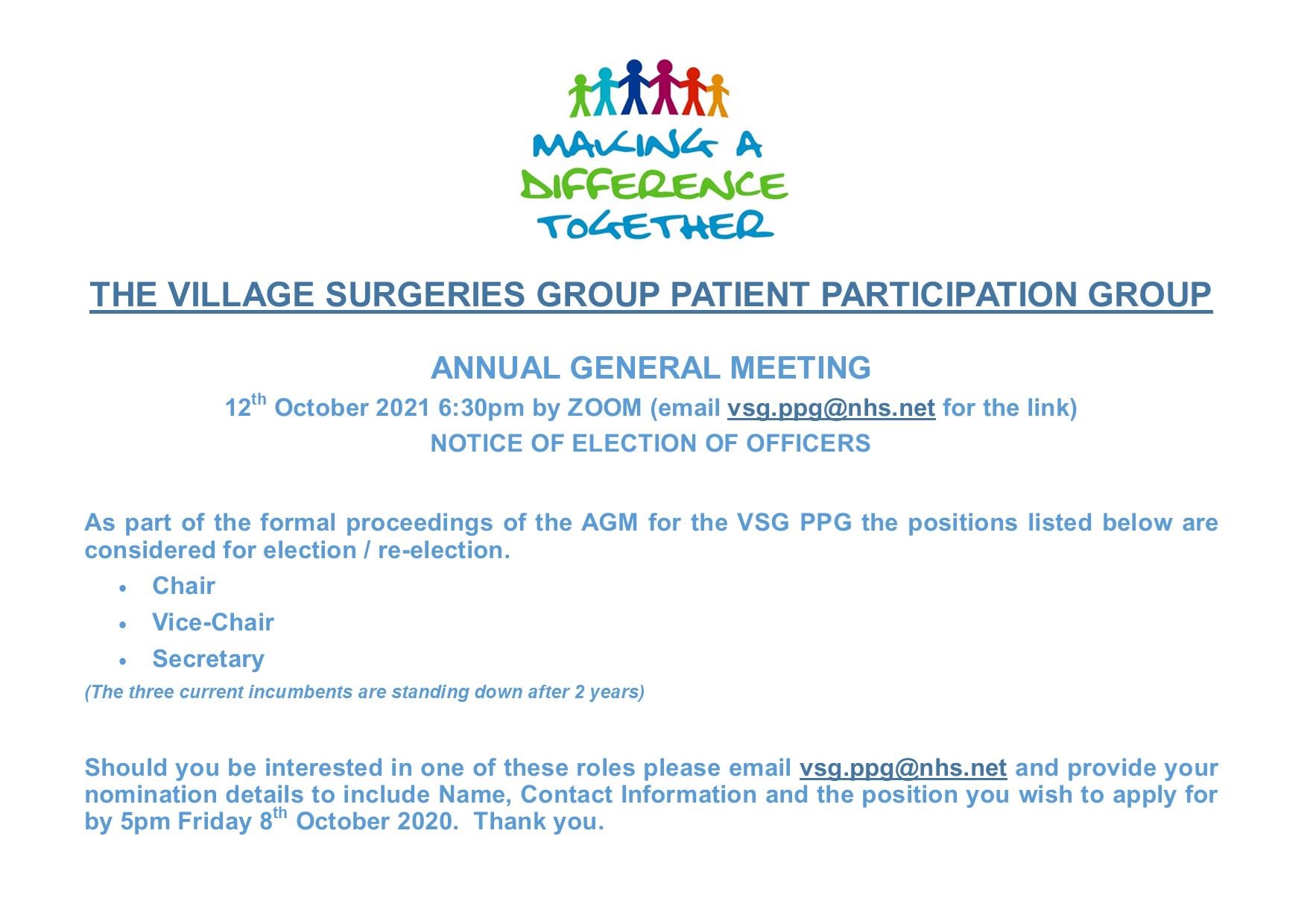 Latest: Appointments
You may have heard in the media that GP practices are expected to start to offer face to face appointments. We have offered face to face appointments, where clinically required, throughout the pandemic but have had to work differently to maintain everyone's safety.

We put safety measures in place, at the beginning of the pandemic, so that patients and staff were kept safe whilst maintaining an open door policy throughout. This included offering telephone and video consultations, being seen in the car at our marquee or at our branch surgery, and being able to send photographs via a text message link.

In order to maintain the safety of our staff and patients, we will continue to offer consultations in this manner. Where clinically required, the Doctor or Nurse can book a face to face consultation for the patient following a telephone appointment.
For more information click here
Opting-Out of Sharing Your Patient Data With The HSCIC
NHS England has commissioned a programme of work on behalf of the NHS, public health and social care services to address gaps in patient clinical information in order to improve the quality of care and health services for all. The role of the Health and Social Care Information Centre (HSCIC) is to ensure that high quality information is used appropriately to improve patient care.
However, the NHS recognises the right of every patient to choose whether their data should be available for such use by the HSCIC.
Please go tohttps://digital.nhs.uk/data-and-information/data-collections-and-data-sets/data-collections/general-practice-data-for-planning-and-research/gp-privacy-notice
If, having carefully considered this information, you wish to opt out, and you do not want your data held by us being made available to the HSCIC, or you are content for your data to be available to the HSCIC but you do not consent to ANY of your data held by the HSCIC being released (anonymised and under strict legal controls) to legally-permitted third parties (e.g. clinical researchers), please visit: Your Data Matters and follow the guidance.
Via the 'Your Health' section of the NHS APP
Calling 0300 3035678
National Blood Bottle Shortage
All GP practices are affected by the current national shortage of blood tubes and are taking urgent steps alongside our hospitals to prioritise their use for people with the greatest clinical need. This includes testing for serious conditions such as cancer.
We are following national guidance which has been issued in response to the shortage. As a result, we may need to cancel and delay a number of patient appointments for blood tests deemed routine or non-urgent. If you have a routine blood test appointment your GP surgery will be in touch directly if they need to cancel your appointment, this will be by phone or by text message.
Please be assured that appointments will be rescheduled once the situation has improved, and in line with national guidance. There are a few things you can do if you are affected by this change:
Check our website for updates – we will be sharing the latest patient information as we receive it.
Check your phone for messages from your GP practice.
Please don't call or contact your GP practice with questions about routine blood tests – practices are experiencing exceptional levels of demand at the moment, and your cooperation will help practice staff to focus on reaching those without smartphone or internet access with this critical information.
Do get in touch with your GP practice online if your condition worsens or changes so that the surgery can prioritise your blood test if necessary following clinical review.
The changes are likely to be in place until late September. We will keep you updated as the national situation changes. We fully understand the frustration this is likely to cause, and apologise for the inconvenience.