'Don't Put Off Seeing Your Doctor'
Your Patient Participation Group (PPG) wishes to reassure everyone that despite COVID-19, your Village Surgeries Group is still operating daily for your medical needs.
We appreciate that some of you consider that the demands facing our Surgeries are much more pressing currently BUT it is vital that the day-to-day needs of our patients are managed as well.
Whilst media reports repeatedly request that we 'protect the NHS', please be assured that there IS capacity to treat individuals for conditions other than COVID-19.
You should obviously call 999 in a medical emergency such as a heart attack or stroke.
If you are worried about symptoms, then please call your GP. It is extremely helpful to prepare for any telephone consultation. We have information on getting the most out of your GP appointment CLICK HERE. Cancer Research UK has also developed tips specifically on telephone consultations, which are helpful whatever your health condition is CLICK HERE.
If you have a long-term health condition for which you regularly see a healthcare professional, your consultant or clinic should have told you how care will be provided. If they have not, you should call them and ask for advice.
A reminder to all — moles still need to be checked, sick children need examination, depression needs to be discussed, severe headaches need investigation ... the list goes on.
If, of course, you consider you might be suffering with COVID-19 symptoms then you should use the NHS 111 online facility - CLICK HERE.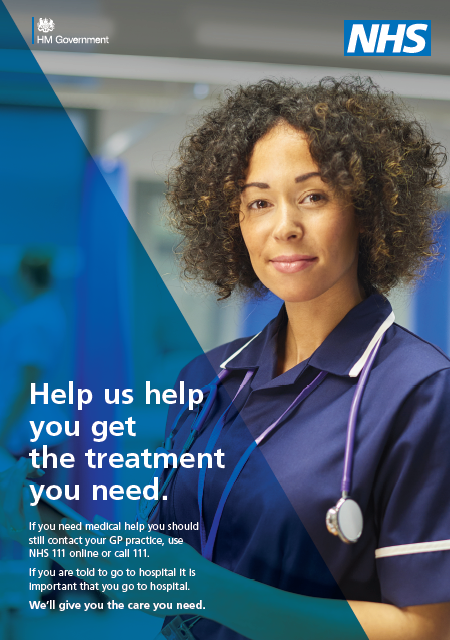 As your PPG, therefore, can we reassure everyone that our Tattenhall and Farndon Doctors and Nurses are working daily. Not only are they available for telephone appointments, they will see patients if they consider it necessary and our Surgeries are now able to receive photographs too. We do not want to be in a position when the lockdown rules are relaxed, that we are overwhelmed at either Surgery or, indeed, at A&E.
We know that many of you are using Patient Access for repeat prescriptions and that these are then sent directly to your pharmacy of choice. However, if you need help in signing up for Patient Access or if you need some help with repeat prescriptions, then please do not hesitate to contact the Surgeries.
Learn more about accessing our online services here.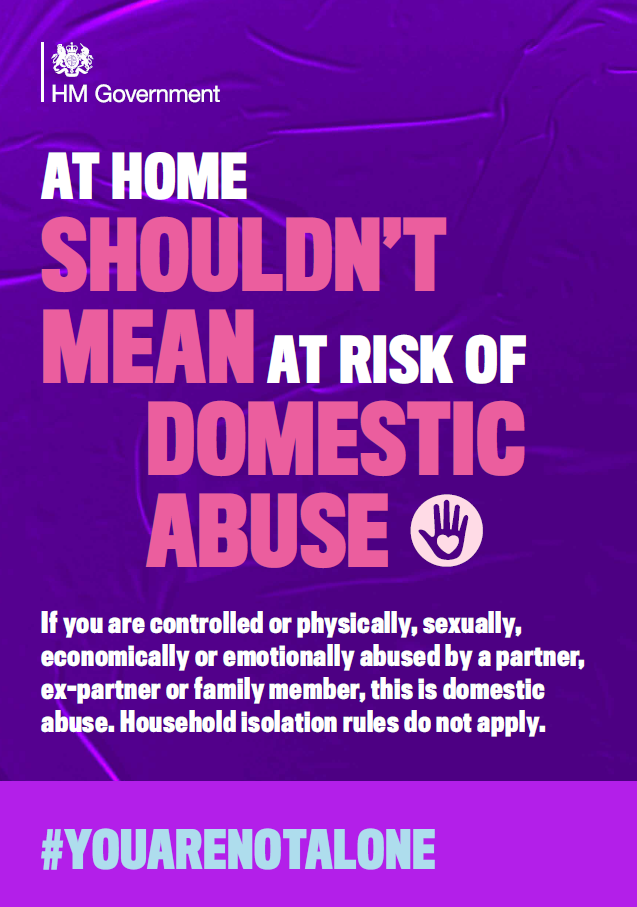 Are you living in fear of your partner or family member?
you are not to blame
you are not alone
you can get help
you are already a survivor
you can get your life back

person who is hurting you but you can take
Police and support services remain available. If you are in immediate danger, or suspect someone else is, call 999. If you are unable to talk, call 999, listen to the operator and then either press 55 on a mobile, when prompted, or wait on a landline to be connected to the police, who will be able to help.
If you're worried you, or someone you know, may be experiencing domestic abuse:
The Freephone 24-hour National Domestic Abuse Helpline run by Refuge offers support for women: 0808 2000 247
The free Respect Men's Advice Line offers support for men: 0808 801 0327
Galop's free National LGBTQ+ Domestic Abuse Helpline offers support for LGBTQ+ people: 0800 999 5428
The free Respect Phoneline offers support for men and women who are harming their partners and families: 0808 802 4040
The free NSPCC helpline offers support for anyone worried about a child: 0808 800 5000
People have the right to be safe in their homes. All services listed above can offer help or direct callers to appropriate services. Additional contact details can be found here.
For local support visit: https://www.cheshirewestandchester.gov.uk/domesticabuse
A hard copy leaflet containing the information aboveis available below:
Cheshire West & Chester council - Be safe... get help with domestic abuse.pdf