Novel Coronavirus (COVID-19) what you need to know
The 6 practices of the Rural Alliance PCN, including The Village Surgeries Group, have joined the COVID-19 Booster programme.
We will be contacting eligible patients to arrange an appointment for 1st, 2nd or Booster Vaccinations. This will be by text message or telephone. Clinics will be held in the practices.
Please do not call the Surgery to arrange an appointment.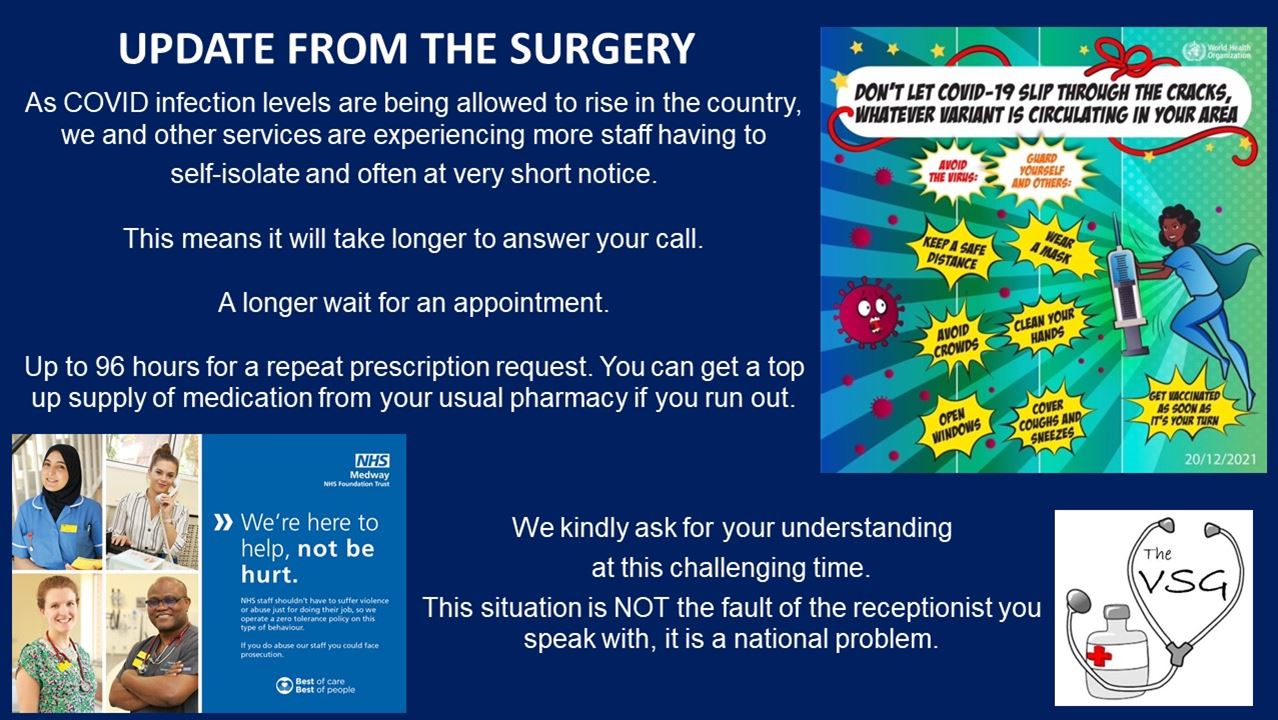 Thank You
Dear Patients

During these unprecedented times we would like to thank all of you for the support and the consideration you have shown to each other and to our staff.

We are extremely grateful to the number of local patients, schools and businesses who have so generously provided (or in some cases made) the necessary PPE for our Clinicians (image shows Dr Gillies and Sister Woodhead).

It is exactly this type of community spirit and support of which we can all be extremely proud. Thank you to everyone concerned.

Since the start of the lockdown you will be aware that The Village Surgeries Group, along with every other General Practice in the country, has moved to a 'Total Triage' system.

We now only offer telephone triage appointments with our Clinicians and this seems to be working very well and helps protect our patients and staff. It enables us to provide you with the healthcare you need and, should a Clinician wish to see you, that facility is available to them.

Some of you have already had video consultations and the opportunity to send in electronic images of skin rashes etc.
As you know our Patient Participation Group (PPG) has regularly included information in its Newsletters promoting our online services. In these times of social distancing, the ability for our online patients to book appointments (no more waiting until 8am to book an appointment), to order repeat medication and to obtain test results online, helps to keep everybody safer. Over half of our patients now actively use this online service and we are currently texting and writing to patients who are not currently registered for online services, encouraging them to do so too.
Making use of our online services to book appointments with us, will not only save you time but will also enable our Clinicians to more speedily deal with any problems you may have. If you are not registered for our online services, then please phone the surgery and this can be arranged for you over the telephone.
Over the next few weeks and months as the country adjusts to the 'new normal' we will continue to provide you with the best possible health care in the safest manner possible.
Best wishes, from your Team at the Village Surgeries Group.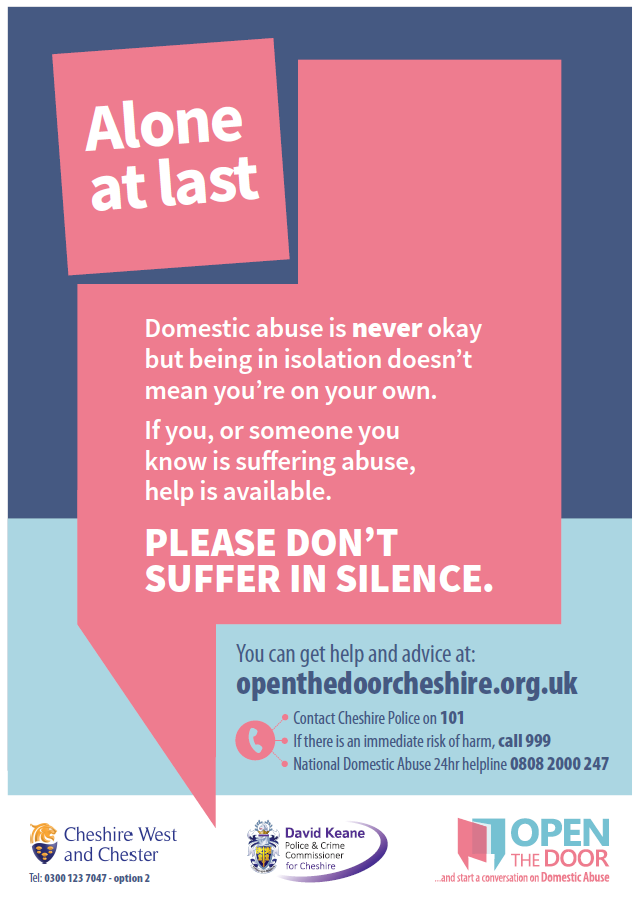 Your Covid Recovery is a website designed to help understand recovery from the long-term effects of Covid-19. You may wish to signpost it to patients. It is important to highlight that the 'normal' expected recovery pattern which is perhaps longer than some might expect: What is the normal recovery pattern? For most people who have had the COVID infection and are severe enough to need hospital care, we would expect from experience with other similar bacterial and viral infections that in around;
4 weeks most of the chest pains, and phlegm (sputum) should have reduced.
6 weeks cough and feeling breathless should have greatly reduced.
3 months most symptoms should have settled but tiredness may still be present.
6 months symptoms should have all settled.
Those who were admitted into intensive care will often find that recovery takes longer than this, possibly up to a year.
NHS COVID Pass
Do not contact your GP surgery about your COVID-19 vaccination status. GPs cannot provide letters showing your COVID-19 vaccination status.
Through the NHS App
You can access your COVID-19 vaccination status through the free NHS App. You can access the app through mobile devices such as a smartphone or tablet. Proof of your COVID-19 vaccination status will be shown within the NHS App. We recommend that you register with the app before booking international travel. For access via the NHS App you do not need to contact your GP.
The NHS App will continue to be developed with further updates in the future. This will include the ability to show your COVID-19 test results.
By calling 119
If you do not have access to a smartphone and know that the country you are travelling to requires COVID-19 vaccination status, you can call 119 and ask for a letter to be posted to you.
Request a letter only if you cannot access the digital service via the NHS App.
We expect the letter to take up to 7 working days to reach you.
The letter will be sent to the address registered with your GP. The 119 call handler you speak to will not be able to see your address to check this with you. If you have recently moved house, make sure you've given your new address to your GP practice before calling 119.